Are you looking to improve the safety & performance of your fireplace?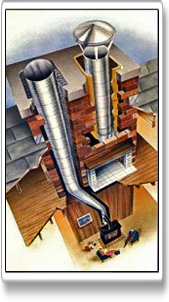 Improve the safety and performance of your fireplace and prevent costly chimney repairs by scheduling a professional chimney  cleaning and inspection by American Chimney & Fireplace Experts of Tampa Bay, Florida. We specialize in residential home and commercial business chimney repair, restoration, and leak prevention throughout  Pinellas, Hillsborough, Pasco, and Sarasota Counties.
With over 30 years of professional experience as a Certified Chimney Sweep, our company provides one of the most comprehensive chimney inspection services in the state of Florida. Our service includes a thorough inspection of the entire chimney closely examining the flue and the condition of the chimney liner. Our expert technician will search for any cracks or separations in the liner that can leak toxic smoke, hot gasses, sparks or floating embers into the area between the lining and the chimney creating a very serious and hazardous condition.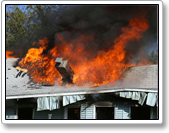 Any small cracks or breaks in the liner that cause a gap or separation has the potential to release highly flammable particles as well as extremely hot combustible gasses into the walls, ceiling, or attic crawl space of your home or office. Having a leak in your chimney liner will effect both performance and the safety of your system, sparking dangerous fires or other life-threatening conditions.